RRE at Blockchain for Real Estate Meetup, 07 NOV, Berlin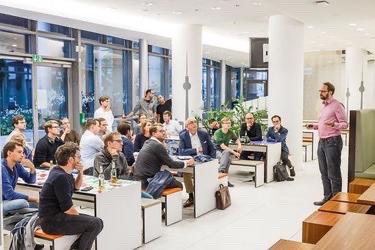 Compared to the huge interest in digitisation in the real estate industry, there are few events reflecting this need of industry players. The FIBREE Meetups throughout Germany provide such opportunities, to learn about digitisation experiences by property owners, developers and investors.
On 7 November, RAAY RE will present the Connex Coin story, describing the path of tokenising real estte and creating a security token. Together with two other talks, by Paul Claudius, CEO of Blockstate, and Thomas Müller, CEO of evan.network, Michael Reuter, Board Member of RAAY RE (RRE)and Levi Jagfeld, Business Development Manager with Hammer AG, will showcase and discuss different aspects of tokenising illiquid assets.
If you are in Berlin on 7 November, drop by at the FIBREE meetup and join the conversation!